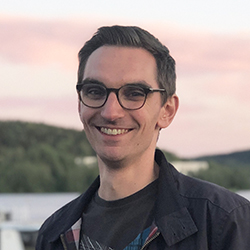 Welcome to my blog.
I am Elio Struyf an Office Development MVP working at Valo Intranet – https://www.valointranet.com as a senior developer and architect. Valo Intranet is a ready-to-go intranet for Office 365 and SharePoint on-premises. It was born when intranet and SharePoint experts at Blue Meteorite decided to stop re-inventing the intranet wheel over and over again.
I like to stay up-to-date with Office 365, SharePoint, Web, and Azure development and love to share my knowledge with others. That is also the reason I started blogging in August 2010. First, it was mainly focussed on SharePoint, but these days I blog about Office 365, SharePoint, and Azure development related topics.
In 2012 I presented my first session for our local community. Since that day I speak at several events and conferences every year. You can find all of my speaking engagements on the following page: https://www.eliostruyf.com/speaking.
Since 2013 I joined BIWUG – http://www.biwug.be (Belgian Information Worker User Group) as a board member.
Got a question? Feel free to contact me via my contact me page.